2016-01-12: Cancer Initiative implementation led by the U.S. Vice President announced at President's Obama 2016 State of the Union Address 
Excerpt from President's Obama 2016 State of the Union Address (2016-01-12) (Medium)
"Last year, Vice President Biden said that with a new moonshot, America can cure cancer. Last month, he worked with this Congress to give scientists at the National Institutes of Health the strongest resources they've had in over a decade. Tonight, I'm announcing a new national effort to get it done."
Excerpt from U.S. Vice President Biden 2016-01-12 Medium story
"Over the next year, I will lead a dedicated, combined effort by governments, private industry, researchers, physicians, patients, and philanthropies to target investment, coordinate across silos, and increase access to information for everyone in the cancer community.
Here's what that means: The Federal government will do everything it possibly can — through funding, targeted incentives, and increased private-sector coordination — to support research and enable progress.
We'll encourage leading cancer centers to reach unprecedented levels of cooperation, so we can learn more about this terrible disease and how to stop it in its tracks.
 
Data and technology innovators can play a role in revolutionizing how medical and research data is shared and used to reach new breakthroughs."
14 Jan 2016
"I put Joe Biden in charge of us figuring out how to cure cancer...working with scientists and doctors" —@POTUS: snpy.tv/1OOftxq
That moment when @POTUS asked @VP Biden to lead the charge in curing cancer. go.wh.gov/Cancer-Moonshot #SOTU pic.twitter.com/64Hs14dZEV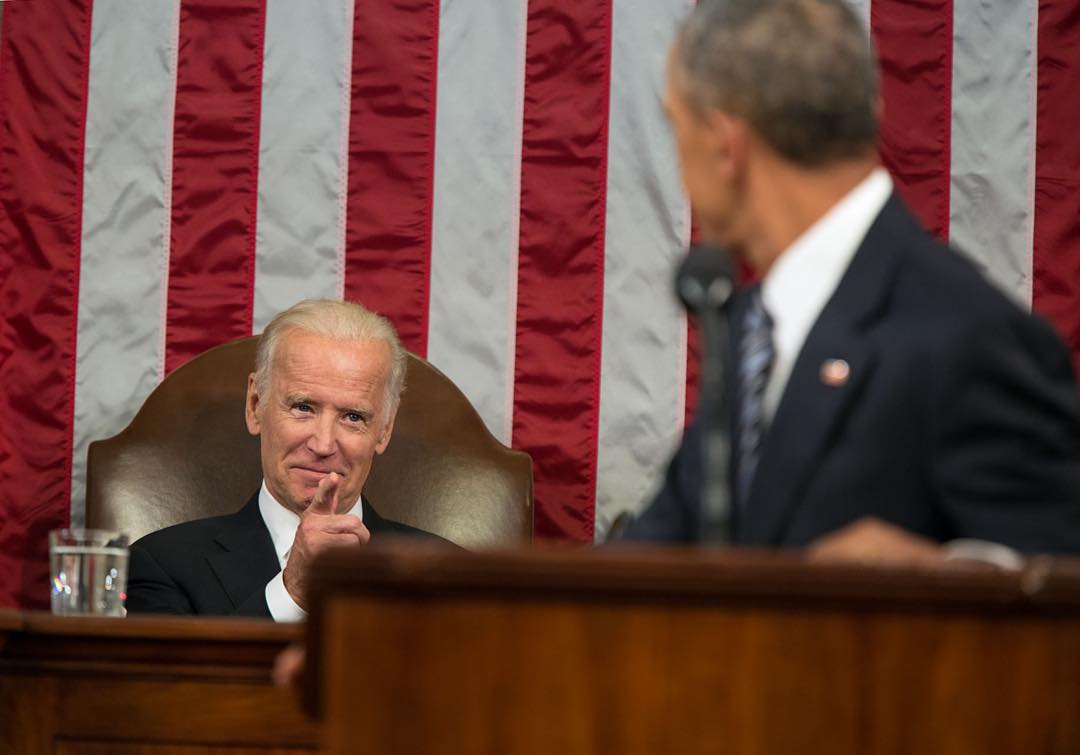 (Note: J.Biden lost his son from cancer in 2015)
Vice President Joe Biden | whitehouse.gov
At inflection point. Will convene scientists, govnt & philanthropy to encourage collaboration and data-sharing (1/2)
Ultimate goal: A decade's worth of progress in five years. (2/2)
Excerpt from VP's Medium story:
Fifty-five years ago, President John F. Kennedy stood before a joint session of Congress and said, "I believe we should go to the moon."
It was a call to humankind.
"a moonshot is generally understood to mean the Apollo moon landing. And, the pouring of massive resources into accelerating a complex program on a minimal time frame."