The French "College/Group of  Diversity" by the Ministry of Culture and Communication:
Measuring democratisation of access to cultural and artistic education and practices
2016-01-19
"Gagner le combat de la diversité" : retour sur l'installation du Collège de la #Diversité > bit.ly/1XGvRWU pic.twitter.com/e0z1d8JxfB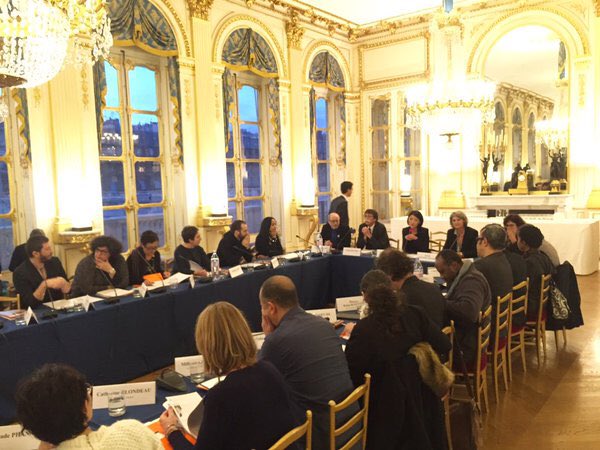 Extraits:
(...) le ministère de la Culture et de la Communication se dote d'un cercle de réflexions et de propositions sans équivalent, dans la sphère culturelle et publique.
Ce Collège de la Diversité entend constituer une instance de veille et vigilance, dont le projet est de mesurer la démocratisation de l'accès aux pratiques, aux formations, mais aussi aux responsabilités artistiques, et de contribuer à lever les éventuels freins à cette ambition
Si la sensibilisation – à travers notamment la politique en faveur de l'éducation artistique et culturelle – et la démocratisation – l'accès de tous aux œuvres et aux pratiques artistiques – restent les dimensions fondamentales de la politique nationale en faveur de la culture, elles doivent, en effet, nécessairement mieux prendre en compte la diversité des acteurs, des territoires et des expressions.
2016-01-19
The Paris "Night of Ideas" (FR) by the French Ministry of Foreign Affairs and the Institut Français de Paris 
Entrée libre - Inscription obligatoire
(Archive Link)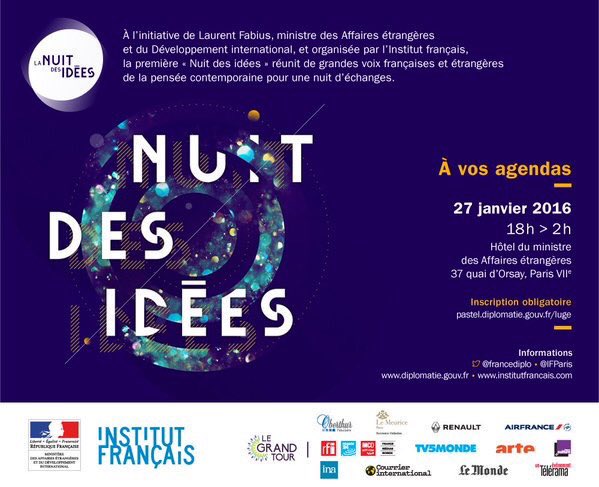 Architect Rem Koolhaas (on CharlieShow last
Friday) will open the "Night of Ideas" [FR] organized in Paris by the French Ministry of Foreign Affairs and the Institut Français de Paris
Idea Stock Exchange 
Paris Idea Exchange 21st November event at the "Museum of Man (Human)":
Idea Exchange via non-institutional, alternative channels,
"Book a specialist", #COP21
https://en.wikipedia.org/wiki/Stock_exchange
(source: wikipedia)
http://www.mobileacademy-berlin.com/englisch/2015/paris.html
On Becoming Earthlings 
150 Dialogues and Exercises in Shrinking and Expanding the Human

Venue: Musée de l'Homme, Paris
http://www.mobileacademy-berlin.com/englisch/2005/schwarzm.html
Excerpt:
Note: Concept by Hannah Hurtzig
"The Blackmarket for Usefull Knowledge and Non-Knowledge is a temporary production and showroom in which narrative formats of knowledge mediation will be tried out and presented. Between 12 to 100 individual tables are occupied by experts (natural scientists, craftsmen, artists, philosophers, and neighbours) who are being invited to offer a portion of their knowledge that can be told and learned in 30 minutes. The audience (rather a customer on this evening) will be able to book an expert and his or her offer of knowledge for a half-hour, and to acquire this knowledge or ability in a mutual dialogue."
"Blackmarket for Useful Knowledge and Non-Knowledge"
https://en.wikipedia.org/wiki/Black_market
(...) the market itself operates outside the formal economy that is supported by the established state power.
https://fr.wikipedia.org/wiki/Marché_noir
Le marché noir doit son nom à l'image d'un marché se déroulant plutôt le soir ou la nuit. C'est un marché clandestin pouvant porter sur des biens autorisés, qui sont par ailleurs traités dans le marché public.
Formats narratifs de médiation de la connaissance
Obtenir la connaissance de façon non-institutionnel:
Réserver un spécialiste sur un marché non-officiel
Échangeons le "Savoir Utile" et le "Non Savoir" à un marché (forum, agora)
Le "Non Savoir": "cette idée que nous sommes tous les dépositaires de formes de savoirs et d'expériences qu'une mise en paroles va permettre de faire émerger"
[Rdv demain] Un « marché noir » pour apprendre à vivre dans l'anthropocène bit.ly/1LokNBo c/@Musee_Homme pic.twitter.com/X6PLxhuxGh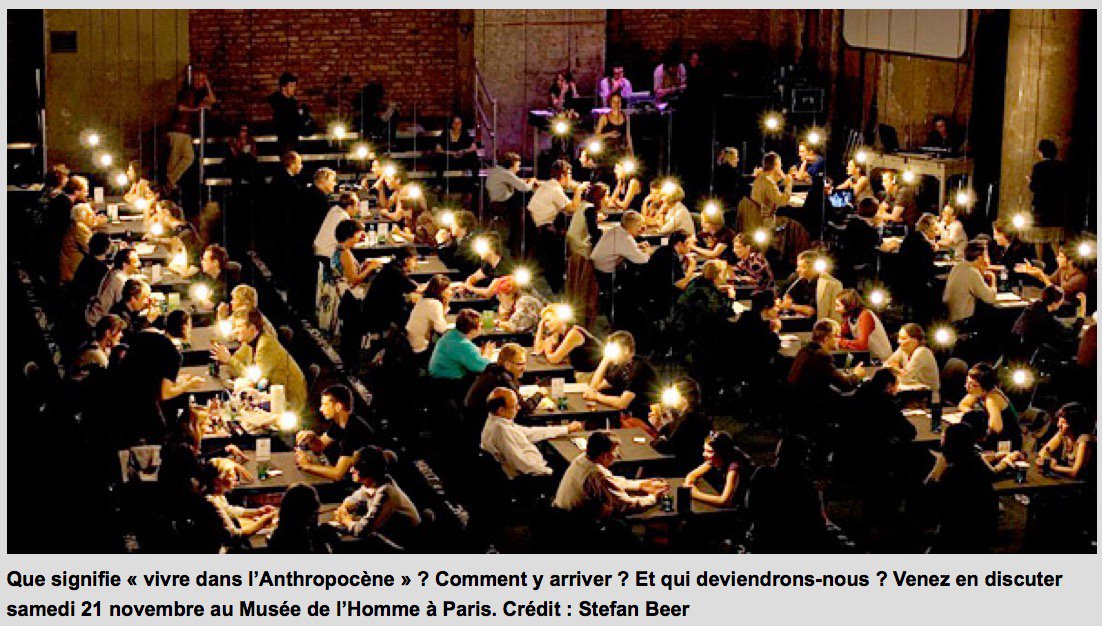 Man lands on earth! Becoming terrestrians, showing up on earth. The Holocene era and the Antropocene era
Facebook event page at following tweet link
#BlackmarketCOP21 Devenir terriens : 150 conversations avec des experts > 21 nov au #MdH > http://on.fb.me/1RI9Foj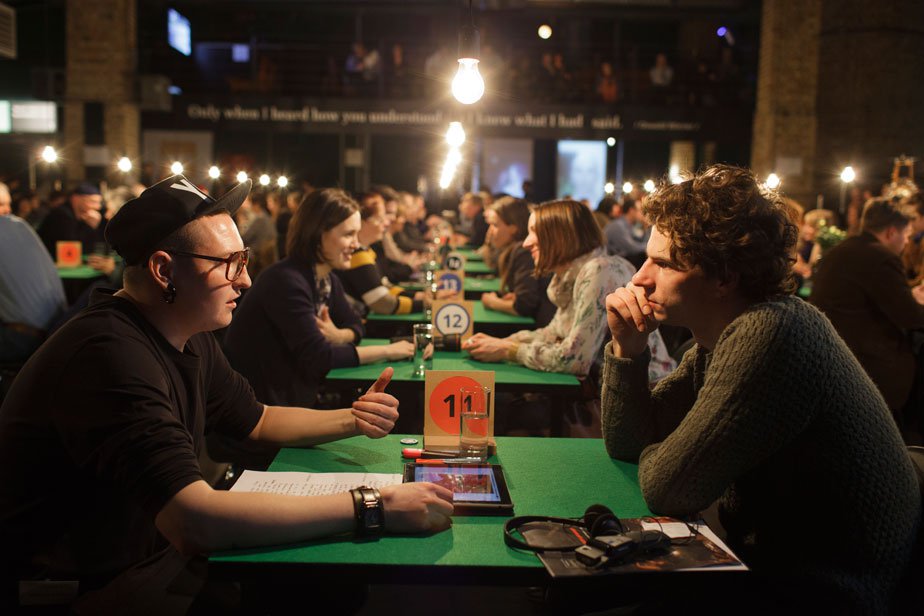 Qui souhaitez-vous rencontrer ? #BLACKMARKETCOP21 @newsofcouncil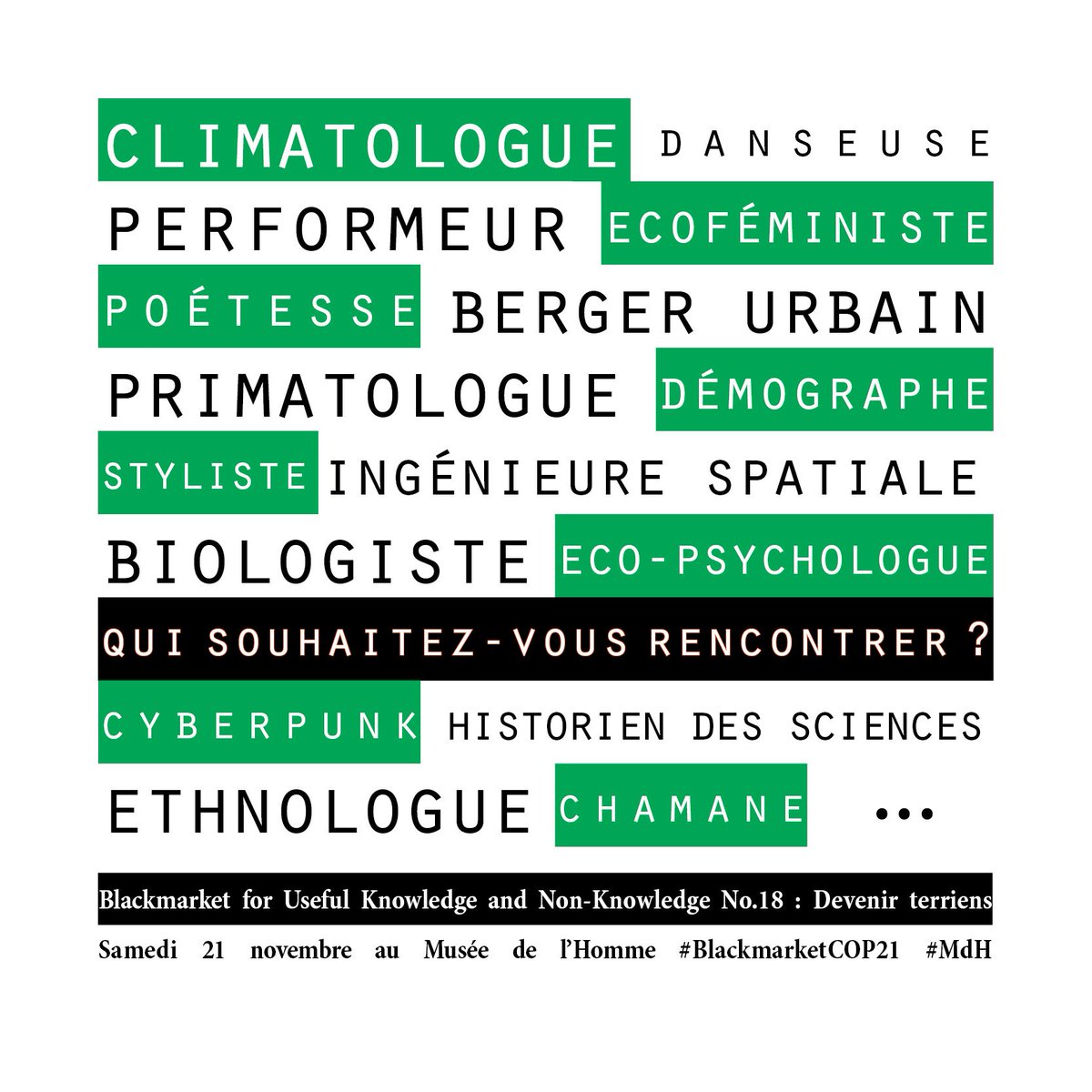 Holocene (era) |  Όλόκαινο | ΟΛΟ-ΚΑΙΝΟ (αι=ε)
"All new" - "Brand new" -  "Entirely recent"
The Holocene is the 
geological
epoch
 that began after the 
Pleistocene
[1]
 at approximately 11,700 years 
BP
[2]
:3 and continues to the present. (...) Its name comes from the 
Greek
 words ὅλος (holos, whole or entire) and καινός (kainos, new), meaning "entirely recent".
[4]
Antropocene (era)
#blackmarketCOP21 talk with the authoress @EmilieNoteris : revisiting Alice in the #anthropocene
Logician's Legacy: on the wordplay, puzzles and wit of Lewis Carroll, as Alice reaches 150: ow.ly/URhyP pic.twitter.com/1tzp84XMzP