Developmental Strategies
DANONE, THE BIGGEST FRENCH FOOD-COMPANY, AFTER SUCCESFULLY ESTABLISHING ITSELF IN NORTHERN AFRICA (MAGREB-EGYPT) TRIES AND SUCCEEDS IN SUBSAHARAN AFRICA
In a TV show written and presented by Jean-Marc Sylvestre, Danone Chairman and CEO Franck Riboud explains what it takes to be able to sell the same product (e.g. a pot of yoghurt) just for a few cents in this different market.
Unavoidably, he explains, the nutritional value needs to be reduced to 1/3.
It could be argued that this is an unavoidable transitional compromise which will allow to fight hunger while the social conditions change to allow for full benefits. 
Also, as there are no waste disposal systems, the pot needs to be biodegradable.
From a marketing point of view, as there aren't any organized marketing systems, you need to send people to local communities to inquire about their preferences and how they want the product to be. 
DEVELOPMENTAL STRATEGIES AND INNOVATION
SMS BANKING DRIVING DEVELOPMENT IN KENYA
SAFARICOM TELECOMMUNICATIONS CREATES SMS MONEY TRANSFER IN KENYA
(M-PESA, M for mobile, pesa is Swahili for money)
IBM ADOPTS M-PESA AND BUILDS ON IT BY CREATING THE HEALTH CARE SYSTEM OF THE COUNTRY AND THEN ITS SECURITY SYSTEM
https://www.youtube.com/watch?v=tckBkpiV3l8
(Viewed on French channel BFM Business – "Les Sagas des BFM Business")
Relevant excerpt: 
about 6 min excerpt from time point 22:20 to 28:40
French narration over some English statements.
Notes: In Kenya, only 10% of people have banking accounts. There are a lot of people that work in the capital and need to send the money to their families in the rural areas. They put the money in an envelope and give it to the bus driver of a bus company; they keep their fingers crossed that it will reach their families. It is complicated to have a bank account and there are no banks that will transfer 10 or 15 dollars. Using sms money transfer, you can transfer any amount and if you run out of money you can ask a friend to lend you by SMS; you can also pay for example a taxi driver by SMS.
http://asmarterplanet.com/blog/2011/04/kenya-leapfrogs-the-rest-of-the-world-with-its-mobile-money-services.html
 
Excerpts from above link:
"The technology underlying the service was developed by Vodafone, which has an equity investment in Safaricom, and the service is run by IBM Global Services."
 
"People transfer money from one to another–like a mobile version of PayPal. They pay bills and handle real-time payments, such as for taxi service. They make their insurance payments. They buy airtime for their mobile phones. And they deposit and withdraw money."
 
"For starters, think micro-credit, salary payments and international money transfers. "The intention is that eventually we can do all of our business on the phone,""
End of excerpt
Notes: After the creation of M-Peza a lot of multinationals were attracted. Nokia made phones adapted for the local economy (e.g. absence of internet) and also applications that respond to everyday needs like i-Tunes for sharing music in the absence of internet.
IBM created a research laboratory in Nairobi, Kenya.
IBM adopted M-Peza and used it to create the health care system of the country.
 
Security system is inititated. http://mobile.nation.co.ke/business/How-Safaricom-will-spend-Sh15bn/-/1950106/2592836/-/format/xhtml/-/twxgd8z/-/index.html
Education system is mentioned.
Safaricom mentions that the value of the investment has been immensely multiplied and is now worth many millions of dollars.
Safaricom Foundation Link: http://www.safaricomfoundation.org/
Third International Conference on
Financing for Development
#FFD3
Towards a global framework for Financing for Development
Addis Ababa, Ethiopia, 13th-16th July
http://www.un.org/esa/ffd/ffd3/
This week countries reached historic agreement to generate financing for new sustainable dev agenda http://wp.me/p5Mdaw-1P9  #FFD3 #Action2015
Excerpt:
The Addis Ababa Action Agenda
To achieve these goals, countries also agreed to new initiatives, including on:
Technology—"establish a Technology Facilitation Mechanism" "to boost collaboration among governments, civil society, private sector, the scientific community, United Nations entities" etc.
Infrastructure—"establish a Global Infrastructure Forum to identify and address infrastructure gaps, highlight opportunities for investment and cooperation, and work to ensure that projects are environmentally, socially and economically sustainable."
Social protection—"social protection systems and measures for all, including social protection floors."
Health— "They agreed that taxes on tobacco reduce consumption and could represent an untapped revenue stream for many countries."
Micro, small and medium-sized enterprises—"access to credit for smaller enterprises". "global strategy for youth employment" and "implement the International Labour Organization Global Jobs Pact by 2020".
Foreign aid—"Target of 0.7 per cent of gross national income for official development assistance, and 0.15 to 0.20 per cent for least developed countries."
A package of measures for the poorest countries—"reverse the decline in aid to the poorest countries, with the European Union committing to increase its aid to least developed countries to 0.2 per cent of gross national income by 2030." "Adopt or strengthen least developed countries investment promotion regimes, including with financial and technical support" "operationalize the technology bank for this group of countries by 2017."
Taxation—"support for the work of the UN Committee of Experts on International Cooperation in Tax Matters to improve its effectiveness and operational capacity, and the engagement with the Economic and Social Council. It emphasizes the importance of inclusive cooperation and dialogue among national tax authorities."
Climate Change—"mobilizing USD100 billion per year by 2020 from a wide variety of sources to address the needs of developing countries. Countries also committed to phase out inefficient fossil fuel subsidies that lead to wasteful consumption."

Commitments made today at #FFD3 will spur international development cooperation for years to come → http://go.wh.gov/9eh7sh 
Excerpt:
"While we recognize the considerable progress achieved since the first international conference on Financing for Development in Monterrey, notably in halving rates of extreme poverty, too many people have been left behind in what must be the global pursuit of prosperity and opportunity for all. "
What to expect from this week's Financing for Development Conf? New #FFD3 video explains: http://bit.ly/1J2bbhr 
[EU Commissioner for International Cooperation and Development]
True value & strength of the #Addis Agenda is its comprehensiveness. It combines aid, investment, domestic resources and good policies #FFD3

U.S. Government Development Priorities at #FFD3 in Addis Ababa, Ethiopia http://go.wh.gov/9eh7sh 
Econ Engage ‏@EconEngage  Jul 16
It's official: Int'l Financing for Development Conference adopts global framework for financing development. http://bit.ly/1DiDzHO  | #FFD3
[State Dept's Economic & Business Affairs Bureau]
Third International Conference on Financing for Development #FFD3 http://ec.europa.eu/news/2015/07/20150714_en.htm …
Financing global #sustainabledevelopment after 2015 - illustrating key EU contributions: http://europa.eu/!kk47RK  #FFD3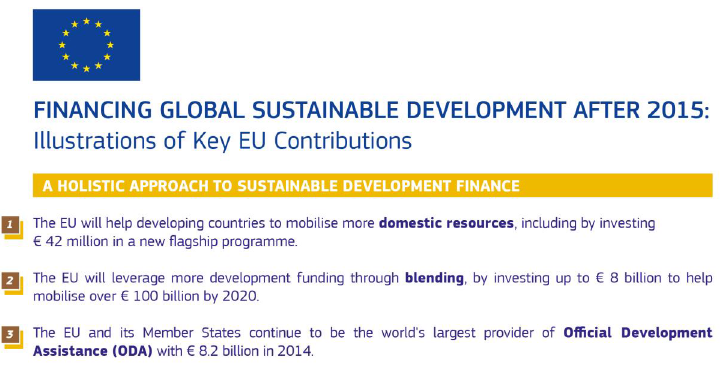 European Commission ‏@EU_Commission  Jul 13
EU leads in mobilising resources for sustainable development #FFD3 http://europa.eu/!rP46Rw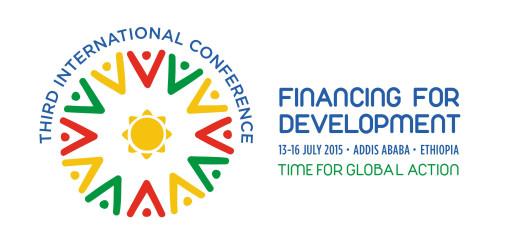 If we want to end global hunger, we need to double or triple our rate of progress: http://brook.gs/1J0yeLu  #FFD3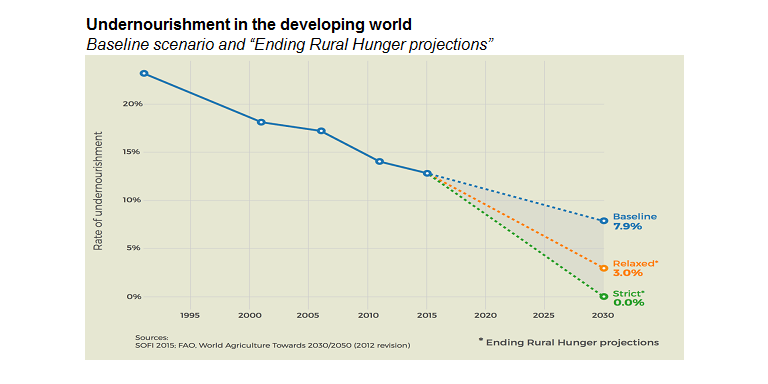 Min Zhu: Money alone isn't enough—countries need the right mix of policies to achieve sustainable development. #FfD3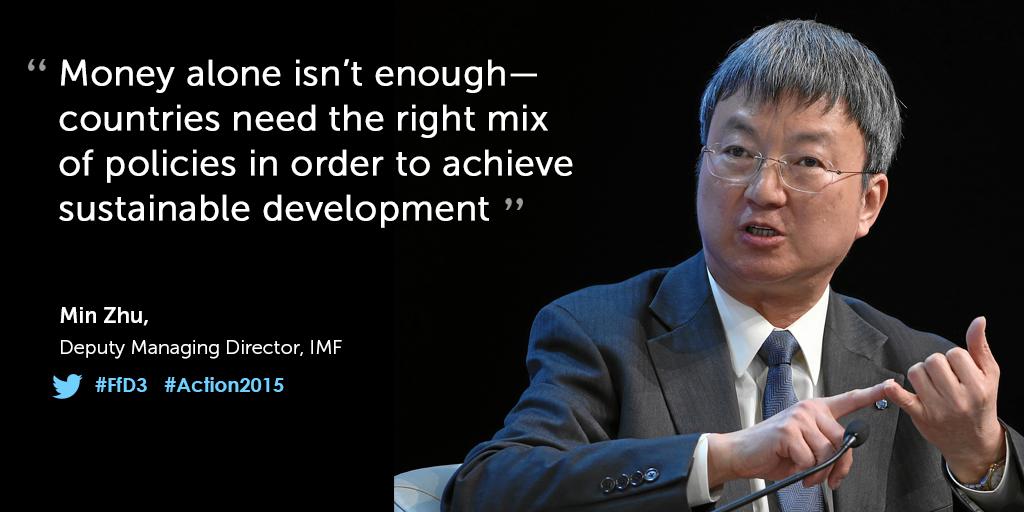 1 extra year of education = 10% increase in personal income. Imagine this multiplied across an entire nation #FFD3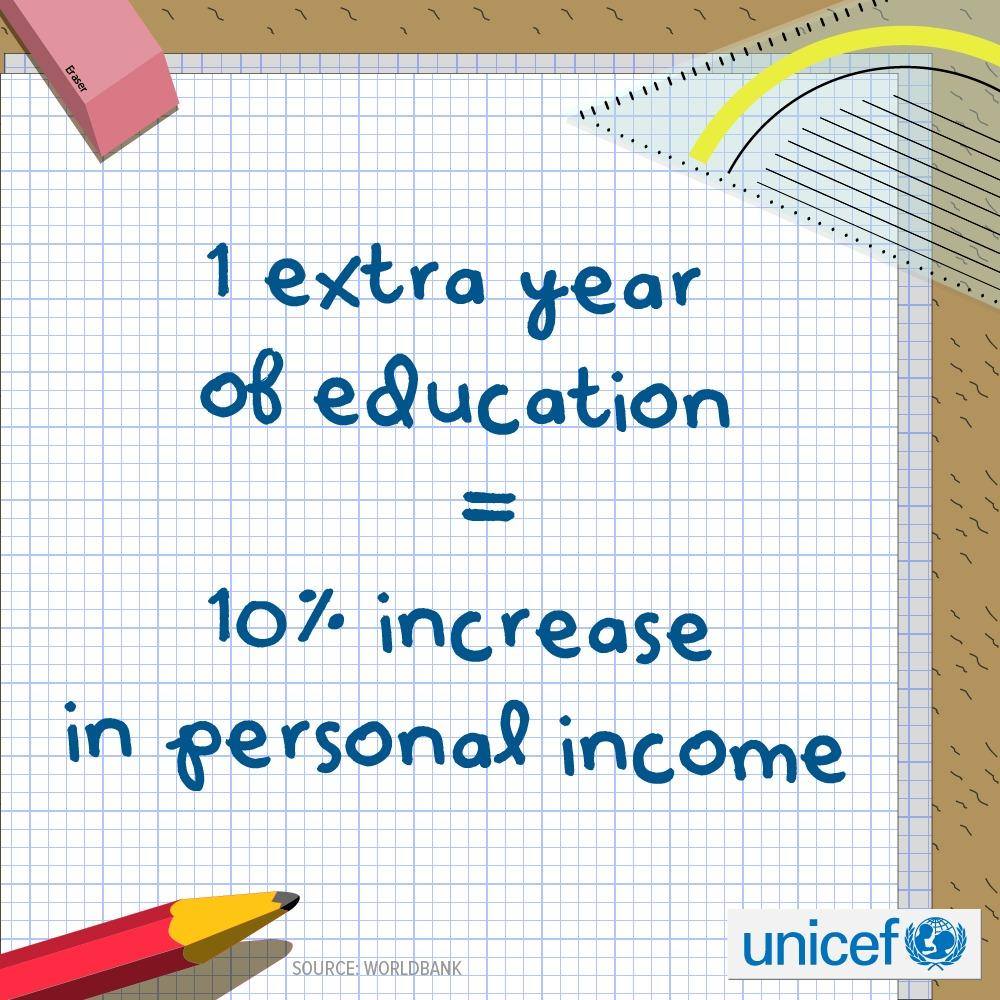 @WorldBank The ratio for nation building is 1:2,meaning,when we educate 1girl,we're indirectly educating her 2 future kids#GenderPayGap
#Sustdev is a collective undertaking: UNEP ED @ASteiner at #FFD3 Side Event on Unlocking Transformative Financing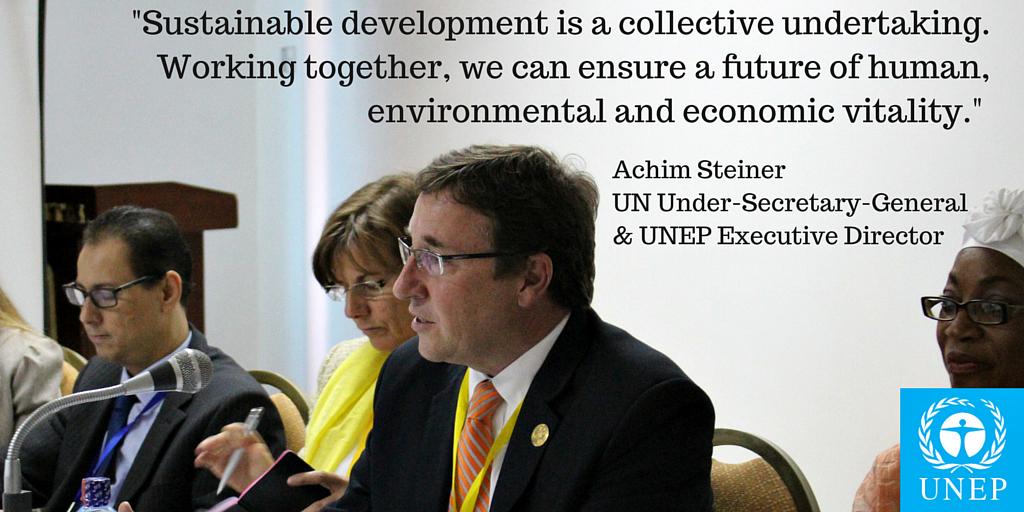 From #ffd3: @JosephEStiglitz Finance not an end in itself, a means to an end - coherence can make all the difference & governance essential
UN Environment ‏@UNEP 
Jul 14
#RightNow @UNEP #FFD3 side event - Redesigning Finance for #SustDev with @ASteiner @SimonZadek
Environment must play a role in the economy to ensure everyone benefits #FFD3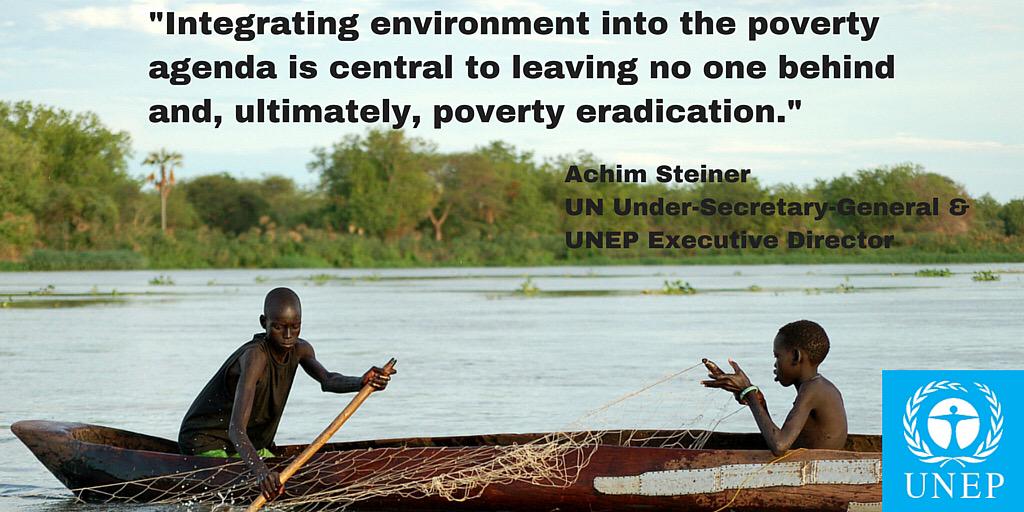 Launching the Addis Tax Initiative, supporting developing countries to collect more taxes and spend better #FFD3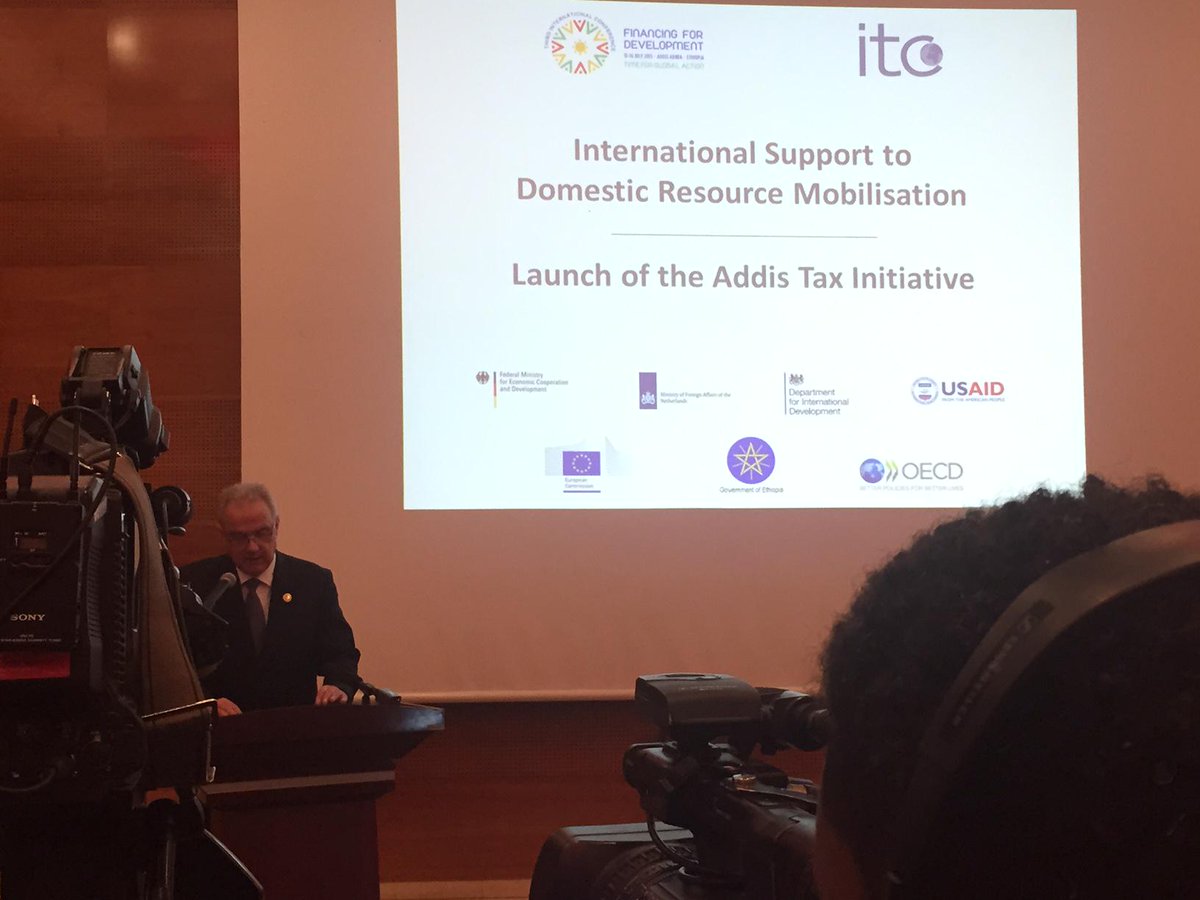 Signing of the EU-US Power Africa MoU with @USTreasury Sec. Jack Lew to reduce energy poverty in #Africa #FFD3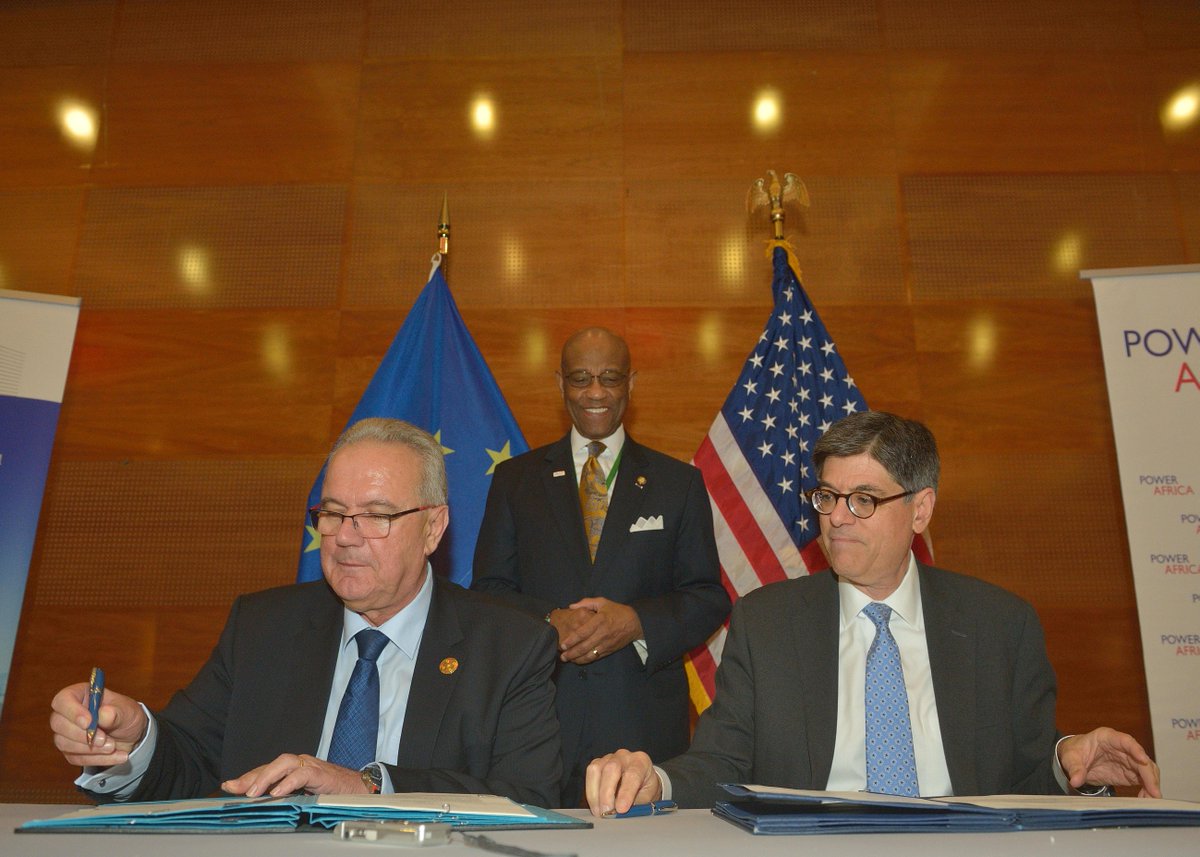 UN DESA ‏@UNDESA 
Jul 17
#FFD3 has just concluded in Addis - here's a recap of an eventful 4-day conference http://sfy.co/h0uoB  #Action2015